Care At Our Harsha Hospital
Care At Our Harsha Hospital
You Can Trust A Compassionate Pregnancy Care At Harsha Hospital.
We And Our Supporting Nurses At Harsha Hospital Provide Complete Pregnancy Care Encompassing The Pre-Natal, Delivery, And Postpartum Period. As An Expectant Mother, You Want To Do Everything Possible To Keep Your Growing –In-Your-Womb Child Healthy. If Your Pregnancy Is Deemed To Be Categorized As High-Risk, You Will Be Taken Extra Care And You Will Be Under Strict Observation To Provide Comprehensive Care That Ensures A Safe, Positive, And Nurturing Prenatal Experience – Right From Conception To Delivery.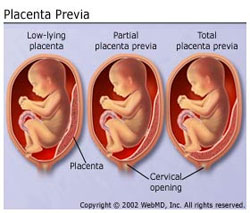 Our Highly-Trained And Experienced Obstetricians And Certified Nurse-Midwives Are Committed To Providing The Highest Levels Of Care, Compassion And Service During One Of Your Life's Most Cherished Occasions In A Warm, Bright, Supportive And Family-Friendly Environment.
Family Centered Family Care
Pregnancy Is An Exciting Time. We Welcome Family Participation. From Conception To Delivery, We Are Here To Guide And Nurture Our Pregnant Moms And Their Families Through The Many Experiences Of Pregnancy.
Our Team Of Physicians, Nurses, And Midwives At All About Women Obstetrics & Gynecology Possess Extensive Experience In Today's Most Advanced Pregnancy Care.
Whether You Need Help With Infertility, To Confirm A Pregnancy, Or To Start The Exciting Prenatal Journey, Make An Appointment With Us.