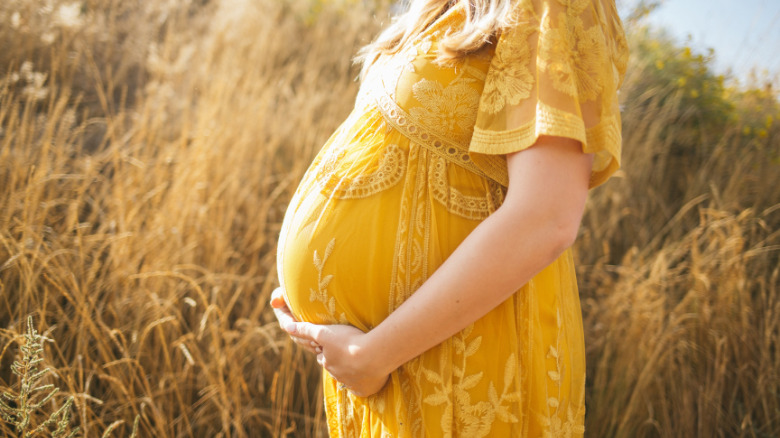 Surgical Innovations in Gynaecology: Advancements and Breakthroughs:
Introduction:
Gynaecology is an essential branch of healthcare, and advancements in surgical innovation are a major breakthrough in improving women's health. At Harsha Hospitals, the best gynaecology hospital in Kukatpally, we are proud to provide the latest, cutting-edge surgical innovations to our patients. Our team of highly experienced obstetricians and gynecologists are the best in Kukatpally and explore every aspect and option of gynaecology care. We keep up to date with the most innovative techniques and treatments available, to ensure our patients benefit from the very best care possible.
Surgical Advancement in Gynaecology:
1.Minimally Invasive Surgery:
With the development of Minimally Invasive Surgery (MIS), gynecological interventions are becoming increasingly sophisticated and successful. Additionally, MIS offers many advantages over traditional open surgery, such as reduced risks of infection and bleeding, shorter hospital stays, more rapid pre and post operative recovery, and less scarring. These advantages are particularly beneficial for women undergoing hysterectomies, as MIS can decrease the likelihood of pain and tissue damage associated with invasive surgery. Furthermore, this form of surgery is often proven to be more cost-efficient than its open-surgery counterpart.
2.Robotic Surgery:
Robotic surgery is a surgical procedure that is quickly gaining traction in the medical space for its potential to make gynecological procedures safe and minimally invasive. At its core is a robotic system comprising a surgeon console and an instrumented robotic arm. The surgeon console, comprising a set of joysticks and pedals, affords real-time 3D imaging and allows surgeons to perform the procedure with increased precision and stability. On the other hand, the robotic arm is a dexterous system composed of four modular tools with multiple degrees of freedom that provides greater control and dexterity for the surgeons when performing surgery. As a result, the robotic arm can facilitate gynecological procedures, such as hysterectomies, with fewer external incisions, reduced blood loss, less pain and quicker recovery.
3.Laparoscopic Surgery:
Laparoscopic surgery is a breakthrough innovation in the field of gynaecology and it is rapidly gaining popularity among patients and medical professionals. This minimally invasive procedure is highly beneficial as it allows surgeons to perform complex operations effectively with fewer risks and side effects. At Harsha hospitals, we focus on providing high-quality laparoscopic treatment in kukatpally to our patients and our team of well-trained and experienced surgeons ensures that they use the most up-to-date surgical techniques. By using groundbreaking technology and surgical techniques, we are able to provide patients with the best possible care and minimize their recovery time. Our team of experts are passionate about providing our patients with the most innovative and innovative solutions and make sure that our patients receive the highest quality of service.
Gynaecological Surgeons at Gynec in Kukatpally:
1.Qualified and Experienced Team:
At Harsha Hospitals, we understand the significance of having a highly qualified and experienced team of specialists with expertise in Gynaecology, Urology, and Diagnostics departments. One can always trust our staff of expert and dedicated doctors, nurses, and other healthcare professionals in Kukatpally. We have state-of-the-art equipment equipped with surgical instruments and advanced technologies to make sure that surgeries are conducted with utmost precision and safety. Our team is fully committed to offering the highest standard of care and comfort to all our patients. We are dedicated towards delivering high quality treatments, surgeries and personalized medical care with compassion in a caring and stress-free atmosphere to ensure the best outcome for our patients.
2.Committed to Quality Care:
At Gyneac in Kukatpally, we strive to provide top-tier quality care when it comes to our surgical innovations in gynaecology. Our professionals are committed to setting the highest standards of excellence when it comes to our treatments, procedures and medical advice. Our experienced team is passionate in offering our women cutting-edge innovations when solving complicated gynaecological issues. Advanced technology and equipment are used to ensure greater accuracy and success in every case. Furthermore, we provide excellent follow-up care and attention after the surgery. Our team is fully dedicated to helping women in their needs for the best gynecological care.
Benefits of Gynaecological Surgery:
1.Improved quality of life:
The advances in surgical innovations in gynecology have brought about great improvements in the quality of life for women. Nowadays, women with gynecological problems have access to simple and safe treatments that can greatly improve their health and wellbeing, as well as reduce the risk of infections or other complications. At Harsha Hospitals in Kukatpally, we strive to provide the best and most advanced treatments and therapies available for gynecological issues. We are proud to have the most experienced and knowledgeable team of gynecologists in Kukatpally who use the most innovative surgical approaches and cutting-edge technologies to provide exceptional quality healthcare to the women here. Thus, women can trust us to provide quality gynecological services to them, and enjoy a healthy and improved quality of life.
2.Long Lasting Results:
Recent advancements and breakthroughs in gynaecology have made one thing apparent - the need for accessibility to high-end medical treatments. At Harsha Hospitals, one of the best gynecology hospitals in Kukatpally, the team of leading specialists uses their expertise to provide long lasting results to patients by employing innovative and cutting edge surgical techniques. By leveraging the most up to date tools and techniques in the field, our professional team is able to diagnose and treat a wide range of gynecological issues and ensure that all our patients receive comprehensive and caring treatment.
Reasons to Choose Gynec in Kukatpally:
1.Best Obstetrician in Kukatpally:
If you are in search of the best obstetrician in Kukatpally, look no further than Dr. M.Neetha. She has been at the forefront of surgical innovations in gynaecology for more than two decades and has seen numerous breakthroughs. She operates out of one of the most renowned gynecology hospitals in Kukatpally, Harsha hospitals using the latest technologies to provide personalized treatments to all his patients. Her commitment to excellence and understanding of medical science makes Dr. Neetha one of the best gynecologists in Kukatpally. Her treatment strategies are tailored according to the patient's needs and condition which makes him a doctor of choice. So make an appointment today and see the difference he can make in your life.
2.Women Care at Harsha Hospitals:
At Harsha Hospitals, Our Gyneac provides the most advanced surgical innovations in Gynaecology available. We strive to provide the best patient experiences at our Gynaecology Hospital in Kukatpally. We realize that each of our patients is unique so we make sure that their medical plans are customized to meet their individual needs. Our team of well-trained professionals led by our Best Gynecologist in Kukatpally, is dedicated to providing excellent care and addressing all of our patients' needs. Our modern facilities allow us to offer the latest treatments for a range of gynecological procedures. We are proud to offer the most up-to-date surgical interventions to help our patients achieve the best possible outcomes. Contact our team today to learn more about the range of services offered at Harsha hospitals.
Conclusion:
In conclusion, Harsha Hospitals has been successful in positioning itself as the "Best Maternity Hospital in Kukatpally" by consistently staying at the forefront of modern surgical innovations in Gynecology. We remain steadfast in our commitment to achieving breakthroughs in this field and are proud to offer our patients the latest and advanced technology and practices. Thus, it will be our ongoing promise to continue to provide for our patients the care they deserve, using the best of modern technology and equipment, to ensure a safe and comfortable experience.