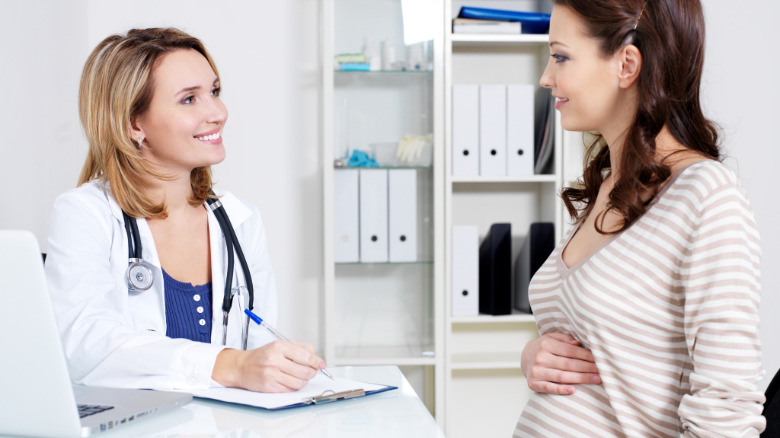 Introduction:
Are you looking for the best obstetrician in Kukatpally to assist you in navigating your pregnancy journey? Congratulations on your pregnancy! Pregnancy can be an exciting yet nerve-wracking time, but with the help of an experienced and knowledgeable obstetrician, the process can be easier and smoother. The best hospital for delivery in Hyderabad and the best hospital for pregnancy in Hyderabad are all equipped with experienced obstetricians who have the necessary qualifications, expertise, and knowledge to make sure you have the best possible pregnancy experience. In this blog, we'll explore the benefits of hiring a qualified obstetrician in Kukatpally and how to find the right one for you.
Finding the Right Obstetrician for You:
1.How to Choose the Right Obstetrician:
Choosing the right obstetrician is essential to navigating a healthy pregnancy and ensuring the wellbeing of both mother and child. Before you make your decision on who to use for your pregnancy care, it is important to research all options available to you. Start by asking recommended pregnancy specialists from friends and family, as well as online recommendations. As part of your research, you must take into consideration each specialist's qualifications, services offered, distance to clinics, and the fees associated with their care. Once you have narrowed the search to a few obstetricians, arrange to attend a consultation which will provide you with the opportunity to ask questions in order to ensure the best doctor-patient relationship. It is essential that you feel comfortable and confident in your healthcare professional, as your choice of obstetrician will affect the outcome of your pregnancy during the next nine months. The best obstetrician in Kukatpally is an experienced and skilled practitioner, providing exceptional antenatal care for expecting mothers and their growing families.
2.Where to Find a Reputable Obstetrician in Kukatpally:
When searching for a reputable obstetrician in Kukatpally, it is important to take your time and do your research. Fortunately, there is a wide range of experienced and professional best obstetrician in Kukatpally that can provide you with the care you need. You can begin your search by asking your friends and family for referrals, as well as reading online reviews. Once you have identified a few potential obstetricians, you can arrange consultations to ask about their qualifications and experience, and get a feel for their approach to patient care. Your obstetrician should be someone you feel comfortable with, and who you know can provide you with the care necessary for a stress-free pregnancy.
What to Expect When Navigating Pregnancy:
1.Routine Tests and Screenings:
At Harsha Hospitals, we believe that routine tests and screenings during pregnancy are vital in ensuring that both mother and baby stay healthy throughout the pregnancy. Tests and screenings provide valuable information so that any abnormalities or risks can be identified and managed as soon as possible. Common tests and screenings include blood tests, such as full blood count and rubella antibody testing, urine and glucose tests, ultrasounds, and Rh- grouping tests. Depending on the individual situation, other tests may also be recommended. All tests and screenings are carried out with the utmost professional care and strive to support you in making informed decisions throughout your pregnancy journey.
2.Important Facts About Pregnancy and Childbirth:
Pregnancy and giving birth is a life-changing experience for many families. It is important to take care of both your mental and physical health during this time. Knowing the facts about pregnancy and childbirth can help you make informed decisions for you and your baby. Some of the most important facts to know include:
Generally, a full-term pregnancy lasts for around 40 weeks.
It is important to maintain a healthy lifestyle during your pregnancy, as this will have a big impact on both your health and the development of your baby.
Most women will experience morning sickness (sometimes known as 'nausea and vomiting of pregnancy') at some stage during their pregnancy.
A baby's brain and nervous system development begins during the prenatal period, and a healthy, balanced diet can help support this.
Visit your OB/GYN regularly during your pregnancy. Your doctor will be able to monitor your baby's growth and alert you to any problems.
Childbirth can be a long, arduous process. It is important to plan for the possibility of needing assistance during delivery.
Be familiar with the different stages of labor so that you can make an informed decision when the time comes. By understanding the facts about pregnancy and childbirth, you can ensure that you and your baby have the safest and healthiest possible experience.
Best Hospital for Delivery in Hyderabad:
Women's Specialty Hospitals in Hyderabad:
Harsha Hospitals in Kukatpally Hyderabad is a renowned and trusted women's specialty hospital offering an excellent standard of care to ensure that women throughout their pregnancy and delivery experience are handled expertly, with compassion and empathy. For those looking for the best hospital for pregnancy and delivery in Hyderabad, Harsha Hospitals is the perfect choice. Their team of top obstetricians deliver the highest standard of care to pregnant women, looking after them every step of the way to ensure a happy and healthy pregnancy. Harsha Hospitals understands the emotional journey that comes with pregnancy and labor, and is here to guide and support you through every stage of the process. Their expansive, clean and professional facilities provide the perfect environment to navigate through pregnancy and delivery safely and comfortably. With a strong network of doctors, nurses and ancillary healthcare staff, Harsha Hospitals is the best hospital for pregnancy in Hyderabad.
Conclusion:
In conclusion, if you are looking for an experienced and qualified obstetrician in Kukatpally for your pregnancy journey, it is important to do your research. Evaluate the credentials and reputation of the doctor in question and ensure they are a good fit for you and your family. After all, you want the very best hospital for your pregnancy and delivery. At Harsha Hospital, we have the best obstetrician in Kukatpally who can provide superior medical care throughout your pregnancy journey, and our hospital is one of the best in Hyderabad. It offers state-of-the-art facilities and a team of experienced doctors and support staff that can ensure your pregnancy goes as smoothly as possible.